Cyber Threat/Malware Intelligence –
IOC's
The Threat Intelligence solution provides a cyber Intelligence workforce providing a better visibility into security events and cyber-attacks for organizations, banks, and financial Institutes, to understand critical systems security behavior and status. The solution is constituted of four sections: Black-listed IP Sources Worldwide, Top Infections Malware, Malicious Naming Conventions, Common Malicious Attacks Worldwide.
In addition to the Intelligence data listed in the Threat Intelligence solution, we provide experts recommendations to rebuff those threats and keep the cyber environment protected against malicious files, access attempts, and attacks.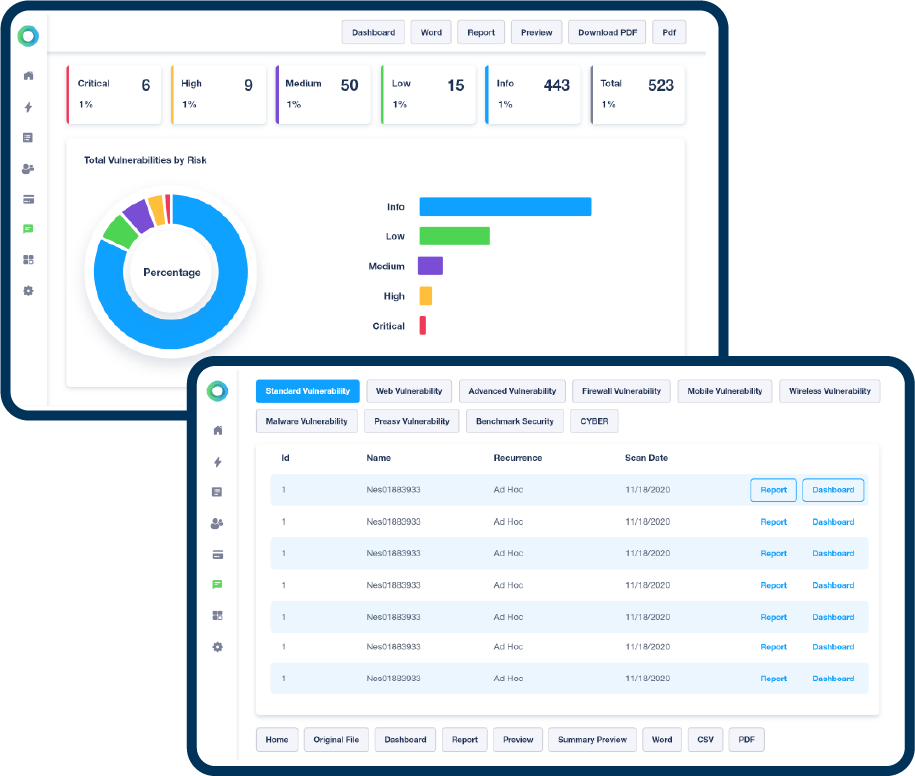 Benefits
Improve automated detection and responsiveness to targeted and cybersecurity attacks using service desk.
Stay ahead of attackers by protecting against global attacks before local breaches occur to protect from cyber threats.
Automated alerting and monitoring for critical systems based on 24/7 concept
Expert team around the globe available to identify, detect, protect, and alert for cyber-threats and attacks.
Features
Black-listed Sources Worldwide
ScanWave cybersecurity operation center is aligned with over 80 threat/malware hunting databases to identify, detect, and protect our customers from cybercriminals and potentials criminals and build resilience to rebuff all those attacks.
Top Infections
LocalTop Infections collected by ScanWave cyber intelligence, to make sure the anti-virus software is updated and includes the signatures of these infections. The main contact based on the escalation procedure is requested to run periodic and scheduled scans to ensure the environment is kept protected against these malicious objects.
Malicious Naming Conventions
To protect organizations before cyber-attack hits. ScanWave built an extensive collection of real-time threat intelligence and dynamic malware analytics, and threat grid intelligence feeds. This service provides a sample of the naming convention patterns of threats collected to help with threat analysis.
Common Malicious Attacks
World-wide malicious attacks collected by ScanWave threat intelligence. Knowledge of these attacks is essential to mitigate the possible risks they introduce.
Features
ScanWave is proud to announce the first Security Operation Center Threat/Malware Hunting services with 80 international top feeds for a variety of services to ensure you have access to timely information about security topics and threats.
In addition to analysis and Indicators of Compromise (IOC) storage, through over 80 security analyzers that analyze hundreds of alerts observables at once, extract artifacts, and provide reputation reports.
Alerts: timely information about current security issues, vulnerabilities, and exploits.
Analysis Reports: in-depth analysis of new or evolving cyber threats/malware Infections.
Bulletins: weekly summaries of new vulnerabilities. Patch information is provided when available.
Tips: advice about common security issues for the general public.
Threat/Malware Hunting Current Activity: up-to-date information. about high-impact types of cyber new attacks/threats activity affecting our customers at large.